Check Out Our Ride Tracker
Need to know how to get from here to there? Look no further than our detailed Coast RTA maps and schedules to help you get on your way fast. Track your bus with the Coast RTA App!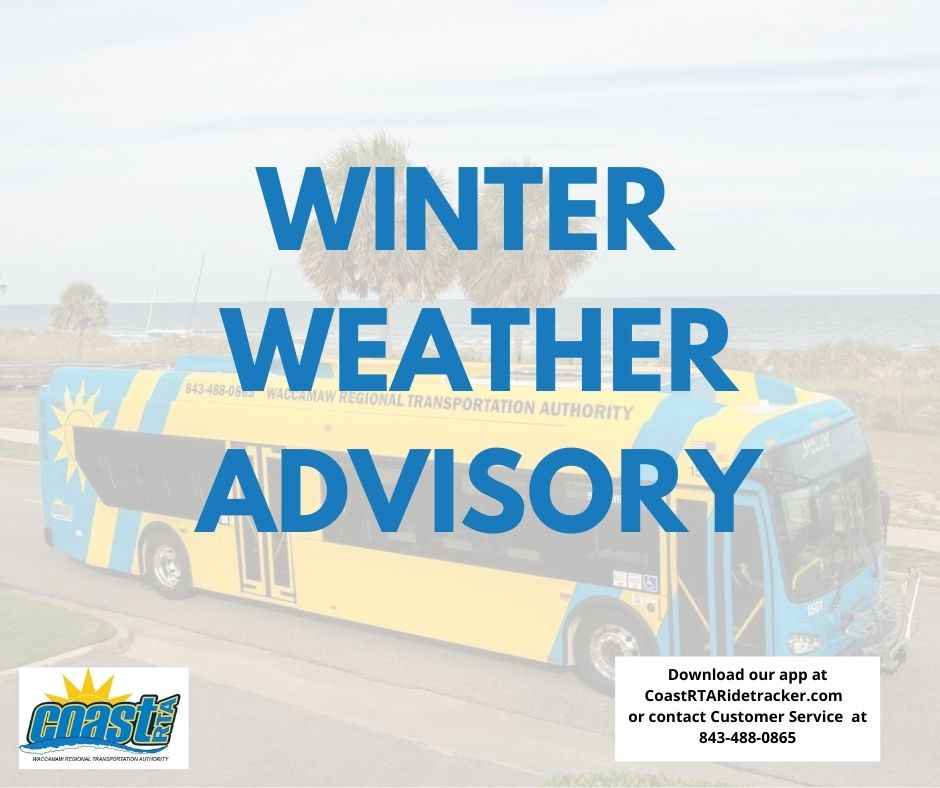 On Friday, January 21:
ROUTE 1 will run its normal AM schedule with the last trip of the day departing Conway at 6 pm
ROUTE 2: There will be NO SERVICE.
ROUTE 3: There will be NO SERVICE.
ROUTE 4 will have limited service with a trip through Plantersville at 6:45 am and return trips from Georgetown at 1pm and 6pm.
ROUTE 7 will depart Conway at 6am, 8am, 10am, 12pm, 2pm, 4pm. Myrtle Beach will depart at 7am, 9am, 11am, 1pm, 3pm, and 5pm. There will be no express service trips.
ROUTE 10: normal start time ending at 6pm.
ROUTE 15 NORTH: normal start time ending at 6pm.
15 SOUTH: Two-hourly service between Myrtle Beach and Murrells Inlet, via Socastee Blvd, until 6pm; the exception is the last run at 5pm which will serve Kings Highway, Market Commons and Myrtle Beach Airport ONLY. Bus will return to Ivory Wilson Transit Center.
ROUTE 16 will depart Myrtle Beach Transfer Center at 8am, ending service at 6pm. There will be one Limited Stop trip in each direction between Georgetown and Myrtle Beach with a departure from Georgetown at 7:30am and a return trip from 79th Avenue in Myrtle Beach at 3:30 pm.
ROUTE 17 regular start time ending at 5 pm.
ROUTE 14 regular start time ending at 6 pm.
There will be NO SERVICE ON SATURDAY JANUARY 22nd.
As always, the safety of our passengers and drivers are our priority.   Please be advised that service could be suspended at any time based on weather conditions. We strongly encourage our customers to check the app, social media, and/or the website for updated information.  Customer service will be available at (843) 488-0865 but high call volume is to be expected.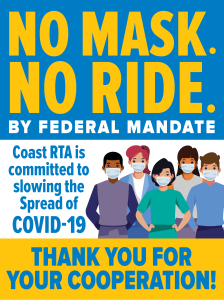 Detour for Route 16 and Route 16 Express starting today 1/20/21
Due to construction activity on Ocean Blvd, buses will detour to Kings Highway between 21st Ave North to 9th Ave North until further notice.
FOR IMMEDIATE RELEASE August 20, 2021 Service Changes and Public Input Notification Conway (SC) – Coast RTA is planning service changes on the following routes on September 19th: These changes
Read More »