Check Out Our Ride Tracker
Need to know how to get from here to there? Look no further than our detailed Coast RTA maps and schedules to help you get on your way fast. Track your bus with the Coast RTA App!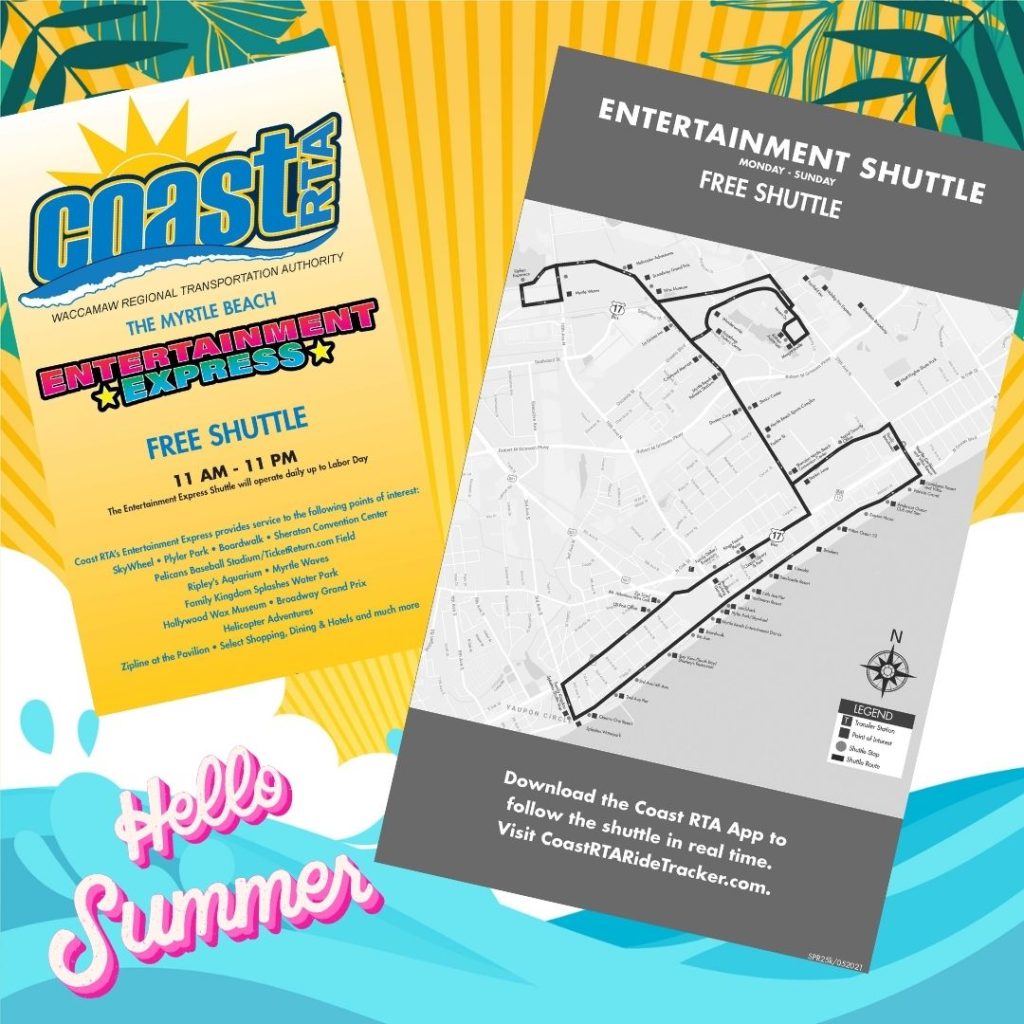 The federal mask mandate for all TSA and public transportation has been cancelled. 
Coast RTA no longer requires masks on its vehicles or passenger facilities.
Detour for Route 16 and Route 16 Express starting today 1/20/21
Due to construction activity on Ocean Blvd, buses will detour to Kings Highway between 21st Ave North to 9th Ave North until further notice.
FOR IMMEDIATE RELEASE August 20, 2021 Service Changes and Public Input Notification Conway (SC) – Coast RTA is planning service changes on the following routes on September 19th: These changes
Read More »