Contact:
Lauren Morris, Public Information Officer
(843) 333-4220 (cell)
(843) 488-6061 (office)
FOR IMMEDIATE RELEASE
July 9, 2020
COAST RTA FOUNDER IVORY WILSON PASSES
Conway, SC – It is with great sadness that Coast RTA announces the passing of Ivory Wilson, a founder and Board member of the authority.
January 31, 1934 – July 3, 2020 (age 86)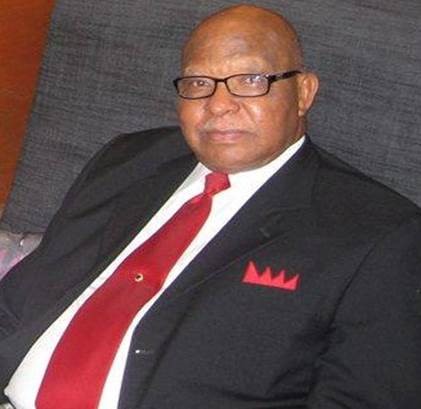 Mr. Wilson died in Atlanta Friday, July 3, 2020 following an illness. Our thoughts and prayers go out to his wife and family.
Mr. Wilson graduated from the Milwaukee School of Engineering with a degree in mechanical engineering, and also attended Coastal Carolina University, majoring in Business Management.
Additionally, Mr. Wilson retired from the U.S. Army with the rank of Chief Warrant Officer after 26-years of service. Following retirement from the South Carolina education system, Mr. Wilson devoted himself to community endeavors including the City of Conway Council, the advisory board of Wachovia Bank and was a founder and Chairperson of the Waccamaw Regional Transportation Authority dba/ Coast RTA.
Coast RTA History
In July 1983 the vision of three men, Ivory Wilson, Clarence Watkins and J.R. Taylor came to completion with bus service for the area being provided by Coastal Rapid Public Transit Authority (CRPTA). The dream began on July 4, 1980 when Wilson, Watkins and Taylor began planning to provide Horry and Georgetown counties transportation for those in need to places of employment, shopping and medical office visits.
The company began with six GM buses on lease from the Metropolitan Atlanta Transit Authority. In the first year the new transit company enjoyed and average of 332 boarding's each day. The following year that number grew to 729. For sixteen years the company operate as a private, non-profit organization governed by a three member board, Ivory Wilson, J.R. Taylor and George Richardson. In 1999 CRTPA became the public non-profit Waccamaw Regional Transportation Authority guided by a nine member board of directors and currently doing business as Coast RTA.
Mr. Wilson continued to serve as a Coast RTA Board Member until his illness made it impossible for him to attend.
"The impact that Mr. Wilson left at Coast RTA and the community is immeasurable," says Brian Piascik, General Manager and CEO of Coast RTA. "We will continue to honor his legacy by making Coast RTA a growing asset to the Horry and Georgetown residents that utilize our service."
The public viewing will be at Latimers Funeral Home Friday, July 10, 2020 3:00pm to 7:00pm.
The graveside funeral with military honors will be held Saturday, July 11, 2020 at Rosehill Cemetery 1:00pm. The graveside service will be also be live streamed.
In lieu of Flowers please make donations to the NAACP, Conway Chapter, P.O. Box 135, Conway SC 29526.
###
Coast RTA's mission is to provide safe, reliable, affordable, clean and courteous mass public transportation that enhances the quality of life for residents and supports the growth of tourism.