Posted on Tuesday, October 04, 2016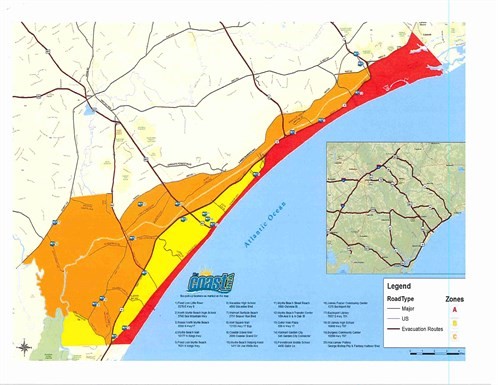 Coast RTA will operate its fixed routes and paratransit service on a modified schedule Wednesday, October 5. For specific details on the last bus to run each route, click here for Route 16/16X and here for all other fixed routes. For specific questions, please call Customer Service at 843.488.0865.
There will be NO fixed route or paratransit bus service on Thursday, Friday or Saturday. Weather permitting, service is anticipated to resume on Sunday, October 9.
Coast RTA will begin transporting residents in Zone A to local hurricane shelters at 7 AM Thursday. Click here for a complete listing of all of the Coast RTA hurricane shelter bus stops along the Grand Strand.