Posted on Monday, October 18, 2010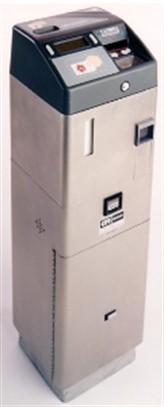 Coast RTA is please to announce new and improved service with the installation of electronic fare boxes starting October 23, 2010. These electronic fare boxes automatically validate coins and bills, issue electronic change, process magnetic fare cards and provide a customer display.
Important Tips:
Let the driver know before inserting money if you are a student, disabled, or a senior citizen.
You do not need exact change. If you do not have exact change, the fare box will issue a change card to be used towards a future ride on any Coast RTA bus with an electronic fare box. If you do not want a change card, please use exact change.
If you need a transfer, ask the driver when you pay your fare. Transfers are good for six hours and must be used on a different route than originated.
Your pass, card, or transfer must be in good condition to be read by the fare box. The fare box may not accept damaged cards or passes. Therefore:
Do not bend your pass, card or transfer
Keep cards away from heat
Do not leave cards in the sun
Do not get the cards wet
Do not place them next to electronic devices such as cell phones



All passes, cards and transfers are non-transferable and non-refundable.
If you have any questions about the electronic fare boxes, please contact:
Joey McKelvey
Director of Operations
843-488-0865 ext. 236
jmckelvey@coastrta.com
or
Julie Norton-Dew
Sr. Staff Accountant
843-488-0865 ext. 228
jndew@coastrta.com