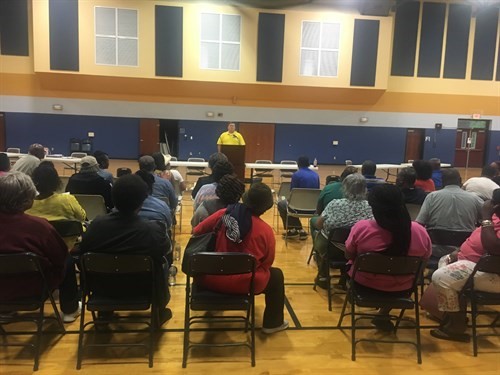 Throughout April, Coast RTA held public meetings and rode its buses along Routes 2 and 3 to discuss a permanent conversion of its services to the greater Bucksport and Loris areas of Horry County. The conversations are designed to obtain input from the public on proposed service changes in their areas.
Attendance at public meetings is not required to comment. Anyone wishing to provide feedback or comments regarding the proposed amendments to the route, may submit written comments via email to Comments@CoastRTA.com. The deadline to submit is April 30, 2019 (Thirty (30) days prior to the route changes). Click here to download Comment Cards for Service Changes to Routes 2 and 3. These comments may be mailed to Coast RTA.
If not submitted by the April 30, 2019 deadline, comments shall not be reviewed or considered by Coast RTA. Coast RTA shall review the information within thirty (30) days of the deadline. Name and postal address must be included with comments to become part of the public meeting process.
Coast RTA encourages its passengers and members of the community to attend the meetings to learn more about the proposed changes to this route and to provide feedback to the modifications.