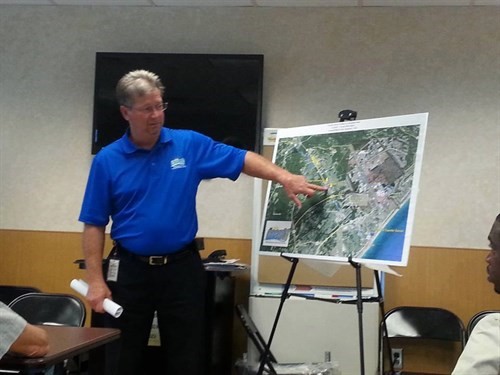 Coast RTA will hold several public meetings in April to discuss a permanent conversion of its services to the greater Bucksport areas of Horry County. The public meetings are designed to obtain input from the public on proposed service changes in their areas.
"The pilot program enabled us to provide effective service in areas of Horry County which may not have been served in years or was served at a minimum," stated General Manager Brian Piascik. "Now that the 18-month grant has ended, Coast RTA is examining each route to determine potential deviations, incorporating additional bus stops into the route as well as the times we currently operate each route. We're hoping the residents in the community will attend and provide us with feedback concerning bus service to these areas."
Coast RTA Public Meeting Schedule – Bucksport
3 PM MONDAY, APRIL 8
Horry County Library – Bucksport
7657 US-701,Conway
The General Public is invited to attend.
6:30 PM TUESDAY, APRIL 9
James R Frazier Community Center
1370 Bucksport Rd, Bucksport
The General Public is invited to attend.
Attendance at public meetings is not required to comment. Anyone wishing to provide feedback or comments regarding the proposed amendments to the route, may submit written comments via email to comments@CoastRTA.com. The deadline to submit is April 30, 2019 (Thirty (30) days prior to the route changes).If not submitted by this deadline, comments shall not be reviewed or considered by Coast RTA. Coast RTA shall review the information within thirty (30) days of the deadline. Name and postal address must be included with comments to become part of the public meeting process.
Coast RTA encourages its passengers and members of the community to attend the meetings to learn more about the proposed changes to this route and to provide feedback to the modifications.